Thank you for your interest in volunteering for the 10th Annual Rassawek Spring Jubilee!
Rassawek Spring Jubilee Volunteer Opportunities
Saturday & Sunday, June 6th & 7th, 2020
Volunteers are the heart of making the Rassawek Spring Jubilee a success for all. They help us to welcome and assist our attendees in order to make this an enjoyable and safe time! Volunteer your time to this event and the Rassawek Spring Jubilee will donate $10 per man hour to your non-profit of choice or if you love the event, you can donate the hours back to the event as we are a non-profit entity and your hours will go towards making the event even better next year! All volunteers receive one free admission to the event either before or after their shift, volunteers with valid ID can enjoy the wine tasting after their shift.
We have several areas you can volunteer at including vendor unloading (Saturday Only), golf cart drivers and beer stations.
Click the SIGN-UP button below to register to volunteer!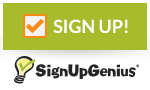 During lasts years event, we donated over $13,000 to local non-profits and groups that we believe make a difference to our community. Here are a few of groups we are proud to support through the Rassawek Spring Jubilee.
Goochland Habitat for Humanity
PVCC Education Foundation
Cartersville Ruritan Club
Second Union Rosenwald School
Goochland 4-H
Louisa County Historical Society
Goochland Cares
Charlottesville SPCA and more!
Rassawek Vineyard

6276 River Road West
Columbia, VA  23038

Mailing Address

1851 Bennington Road
Rockville, VA 23146

E-mail

Location